Snap Forms
While some have predicted a decline in Snap business, demand for this product has remained constant. All types of businesses use Custom Snaps as this product can be used for almost any business function where a computer form is not required. PrintEdd produces a great variety of Snaps in Small, Medium, and Large quantities. Our standard construction is a 3/4" stub with No Lineholes for a more professional appearance.
Form Sizes and Ink Colors:
Because of our trimming capabilities, we can offer almost any size form that your customer requires. Standard form widths are shown below: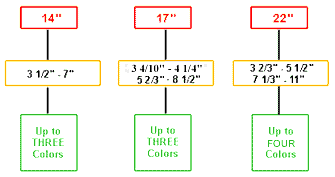 Form Capabilities
*Book Binding
*MICR Numbering
*12 Part Forms
*Multiple Punching
*Variable Perforations including partial perfs
*Odd Lengths & Widths
*Padding
*Pattern Carbon
*Transfer Tape
*Bank Forms
*Fan Aparts
*Voucher Checks

Selling Features
*500 Minimum Quantity
*Professional Image... 3/4" Stub with No Lineholes
*Fast Delivery
*Personal Service

Short Run Checks & Forms
In 1982, PrintEdd started as a Short Run Check Printer. Today, we continue to specialize in Short-Run/Fast Delivery Checks and Forms. You can order quantities as small as 500 Forms in Cut Sheets, Snaps, and Continuous... All at competitive prices. Standard delivery is 7-10 days with faster delivery available when your customer has the need. A complete line of custom products as well as Software Compatible forms is available.